Learning Environments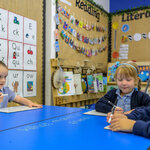 Classrooms
All classrooms are spaces where children are nurtured and challenged in their learning. Working walls provide scaffolds, models of excellence and strategies for children to draw upon during lessons. Reading books are central to all classrooms.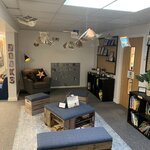 Library
Our library is led and managed by our pupils. We believe libraries are places where children discover books they like, inspiring them to develop a life long reading habit. We ensure our library is stocked with high quality books and offers a safe and welcoming environment for children to enjoy and read for pleasure.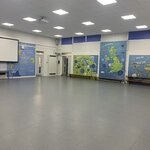 Hall
Sports and being active are very important at Middlethorpe. Our hall space is used daily with appropriate sports equipment. We also have a large outdoor learning space for children access athletics, field games and sports.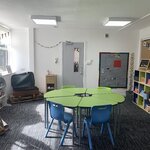 Thrive Room
The Thrive approach is a dynamic, developmental and trauma-sensitive approach to meeting the emotional and social needs of the children. This space is designed to enable the children to explore their emotions with a skilled adult.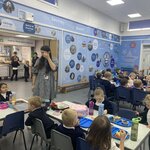 Dining Hall
Children enjoy their lunches in a space that is designed to encourage conversation about elements of our 'Middlethorpe Curriculum' which is professionally displayed around the walls.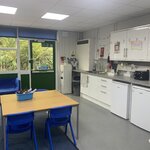 Busy Bees
Busy Bees is a multi-purpose room that is home to our before and after school club at the start and the end of the school day. Children interact, socialise and enjoy snacks as part of this wrap around care. During the school day Busy Bees is used as a break out learning space to ensure children get extra provision and support they may need to achieve their best at school.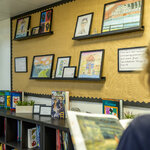 Art Gallery
At Middlethorpe children work with local artists as part of our culture and arts curriculum. We celebrate the importance of specific styles of art and famous artists. Our art space can be reflected upon by staff pupils and visitors to school.